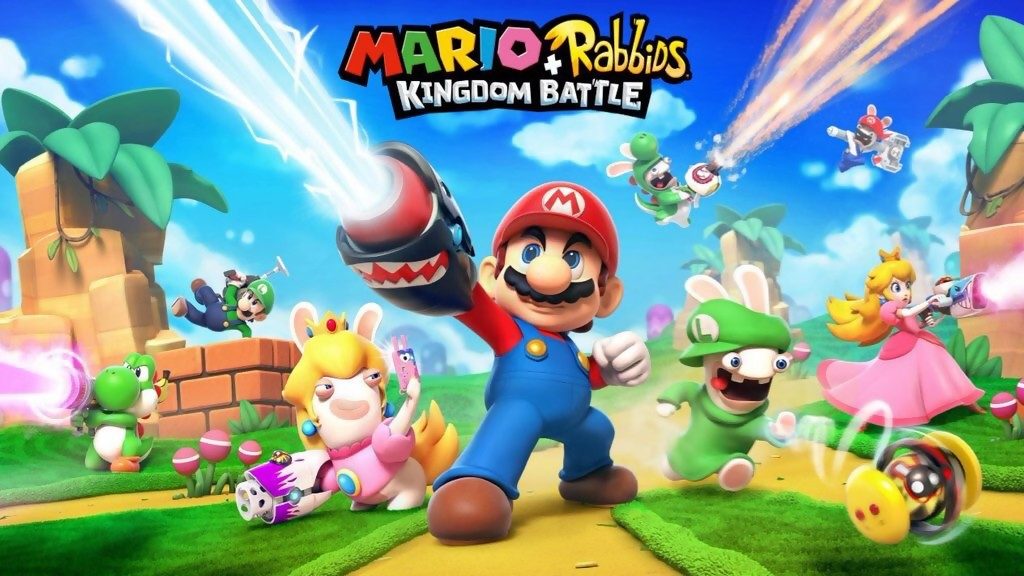 Les bruits allaient bon train concernant une double licence Mario et Lapin Crétins. La voici : Mario + The Lapins Crétins Kingdom Battle, un jeu qui sortira sur la Switch fin août. Inutile de vous dire qu'il s'agit d'un indispensable, Mario, Luigi, Yoshi et princesse Peach sont des incontournables de Nintendo et le premier Lapins Crétins sorti sur WII est le must have des jeux débiles sorti sur cette console, j'y ai passé des heures, voyez le résultat…
Des combats au tour à tour dans quatre mondes avec des énigmes en prime, de quoi occuper les longues journées de rentrée quand les ados auront enfin repris les cours.
Nous pourrons compter également sur un Super Mario Odyssey, un Kirby, un Yoshi, un Pokemon, un Rocket League, un Fifa, un Fire Emblem… Oui je sais, je n'ai pas fini Zelda, je ne dépasse pas le championnat 100 CC à Mario Kart et je n'ai même pas commencé le mode histoire de Bomberman et alors ?